Things I hate about my beloved Macbook Pro 2014
June 12, 2016
Apple always triggers passionate discussions between technology fans.
Let's face it: It is easy to hate the mac. It is easy to love the mac. I recently bought my first Mac and this post is my personal comment on the Macbook Pro Retina '13 late 2014 as a piece of hardware, both from designers and engineers perspective.

I will start with the ports. Apple is known for eradicating the redundant, and this is one of the reasons I admire them. The Macbook has no microphone port. In my opinion it is a very good idea. I used it maybe 2-3 times in my previous laptop, but hundreds of times my headphones jack landed there unintentionally. No DVD drive is also wise, I hardly ever use one anymore. The CD port in ordinary laptops are just another gateway for dust. Apple hates moving parts for a reason!
The Macbook Pro has 2 Thunderbolts and 2 USB 3.0. Thunderbolt is nice, especially the 4K Thunderbolt Display, I believe in the future we will see more of them, but I doubt that they will become industry standard. Hardly any producer other than apple includes Thunderbolt ports in their Hardware. Choosing USB peripherals is wiser, because of their universalism. That is why I think one more USB 3.0 port would be welcome.
The thing I am most ambiguous about is the keyboard.
I like it's layout, although it takes some time for a PC user to get used to it. The keys are silent, and they offer nice tactile feedback. The keyboard backlight looks OK, but just OK. In the close up it looks quite uneven, some keys from a sitting position have bigger illumination from underneath, some smaller. It just doesn't suit the aesthetic perfectionism that this computer. No wonder with the newest Macbook Apple took a different approach to the keyboard.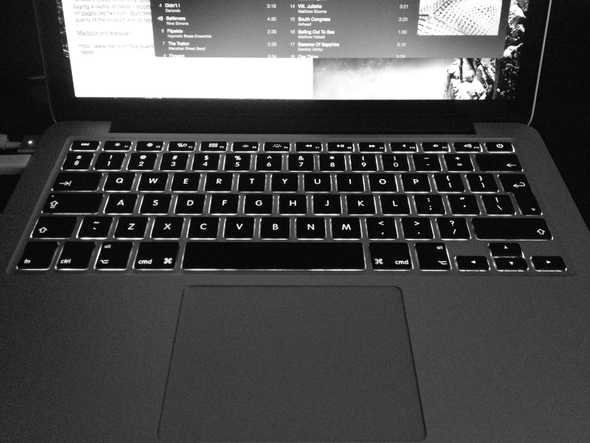 Liquids are also a problem for the keyboard. We all drink next to our laptops. In the unfortunate event of spilling water on a macbook pro there is no hardware way to turn it off. Once my iPhone went under water. I wasn't worried about my data because all the important stuff is always synced to the cloud. With the Macbook and it's SSD things are different.
The machine looks just gorgeous it has a mature and elegant design. You can feel the strong inspiration of Dieter Rams classics in its style. Apple learned it's lessons, and with each generation it became a better product. The Macbook Pro profits from all the innovations that Apple included in it's other products, like the Retina display, or great battery life.
The build quality
It is solid and well built. You can see it from the outside but even better from the inside. The hardware inside is not only rational and functional but also aesthetic piece of engineering. Before buying a laptop or tablet I recommend not only analysing the specs but also seeing it from inside on pages like fixit.com. Built design inside, quality of materials can say a lot about the overall quality of the product and its reliability.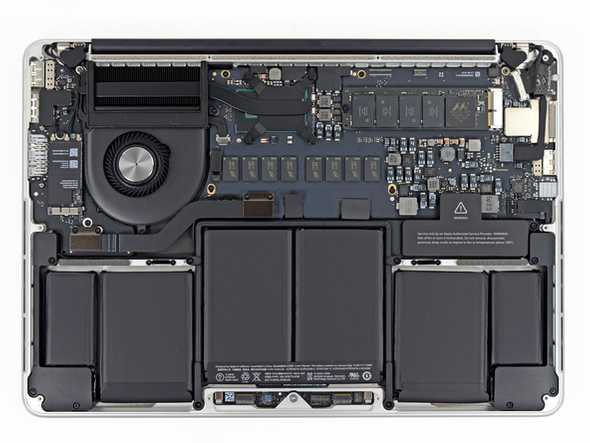 ---